219 Brannan #15A,
San Francisco California
>Offered at $1,168,000
Click here to Request a Showing
Click here to Download Disclosures (Coming Soon)
Showing schedule:
Sunday, July 22nd 2:00-4:00pm
Tuesday, July 24th 12:00-1:30pm
One bedroom/one and 1/2 baths
Ultimate open plan city living
Penthouse style NW corner unit
Ample storage and closet space
Designer lighting, sound system and remote controlled draperies
Panoramic views from the Bay Bridge to Twin Peaks and Bernal Hill
Hotel style full service building with Pool, fitness center and elegant outdoor space
Quick access to surrounding tech companies, FiDi and freeways
Close to AT&T Park, future Warrior's home
Laundry in unit
1 car garage parking + private, secure storage
Year built: 2000
Square footage: 815 per graphic artist
HOA Dues: $1,073.62
Walkscore/BikeScore/RiderScore: 84/87/100
In the year 2000 the Brannan was visionary – edgy even. It was in an area with little residential development and offered a lifestyle still unique in San Francisco High-rises. It is a complex of three towers, entered through an elegant semi-circular driveway, that share amenities, but each with their own elegant lobby and front desk staff. With it's art nouveaux style glass awnings and excellent concierge style service, 219 Brannan evokes a Parisian boutique hotel. Designed by French designer Christian Liaigre, who among other projects has designed the Uber-trendy Mercer Hotel in NYC, the Brannan boasts 3000 square foot fitness center and outdoor entertainment facilities, and a perfectly positioned 75 foot pool.
Residence 15A is a spectacular & spacious open plan 1 bedroom, 1 and 1/2 bath unit. The current owner elected to remove the dividing wall to improve the astounding view of the Bay Bridge and SF skyline. It occupies the coveted north west corner of 219 Brannan and features penthouse style sliding glass walls that can be opened wide for an indoor-outdoor feel. The unit has been upgraded with designer finishes, low-voltage lighting, built-in sound system and remote controlled draperies.
In the time since it was built, San Francisco Living has come to the Brannan. It is nestled between South Beach Harbor and AT&T Park, and steps from dozens of culinary landmarks (think Saison and 25 Lusk or the SF Ferry Building Farmer's Market). Walkable to Google, Dropbox, the Financial District and CalTrain and seconds from freeways south, this is the perfect SF location for a primary residence or a pìed a Terre.
read more →
Wow. Gary Keller speaks his mind on the digitizing of the real estate industry. Super interesting insight.
Offered at $799,000
Sold for $1,303,000
Buyer Represented

36 Dearborn Street,
San Francisco California
>Offered at $1,049,000
Click here to Request a Showing
Click here to Download Disclosures (Coming Soon)
Click here to see the Matterport VIRTUAL TOUR
Showing schedule:
Sunday; July 15th 1:00p.m. to 4:00 p.m.
Tuesday, July 17, 12:00 to 1:30 p.m.
Tuesday July 17 5:30 to 7:00 p.m.; Hosted by Mickey Cogliandro with Citi Bank
Easy to show by private appointment upon request. 

Offers, if any, will be reviewed by 10:00am on Friday, July 27th, 2018.

2 bedrooms/1 bath + office
Great room style open floor plan
Remodeled kitchen with beautiful glass tile, granite counters and stainless appliances
Remodeled bathroom with crackle glass tile, extra-deep soaking tub, frameless shower door and Carrera marble vanity
Gracious Edwardian details including decorative fireplace, wainscoting and mouldings.
Beautiful oak and tile flooring throughout
Walk out deck overlooking shared garden
Large exclusive use storage room
Laundry room on ground level
THE BEST Mission Dolores location
Quick access to tech shuttles, freeways and public transit
Laundry in garage
1 car garage parking
Year built: 1907
Square footage: 954 per graphic artist
Walkscore/BikeScore/RiderScore: 91/99/100
If you live here, your corner market is Bi-Rite and your park is Dolores. Weeknight dinner is Hawker Fare, Namu Gagi or Mission Cheese Afterward, for a sweet bite, you pop in to Dandelion Chocolate or BiRite Creamery. Maybe, in between, you attend a lecture or other event at the Women's Building. Just an average day in the life if you live at 36 Dearborn where the culinary and cultural wonders of San Francisco are all within easy reach. It is a residence sure to connect you in many ways. And if that's not enough, it's also on a lovely tree lined block – as you turn the corner toward home, you leave the bustle and stress of the city.
The flat itself has been thoughtfully remodeled to open up the floorpan, while preserving the essential charm of the Edwardian details treasured by so many. The transitional style of the mill-work and tile in the kitchen and bath compliment the historic flat, but have prepared it for life today and for many years to come. The flat features two bedrooms at the front of the home, a spacious hall bath, a large eat-in kitchen open to the living room, an office at the rear that could be used as a private laundry room or dining room, that flows to a step-out rear deck and shared garden. The home also includes one car parking and a large storage room. This is the one you've been waiting for!
read more →
Did you ever wonder how the street you are strolling along got its name? I do all the time. In particular, I was just researching to write the copy for my new listing at 57 Downey Street, and I found this website: sfstreets.noahveltman.com
Check it out! read more →
57 Downey Street,
San Francisco California
>Offered at $1,698,000
Click here to Request a Showing
Click here to Download Disclosures
Showing schedule:
July 10, 12:00 pm - 1:30 pm
July 11, 5:30 pm - 7:00 pm
July 14, 2:00 pm - 4:00 pm
July 15, 2:00 pm - 4:00 pm
July 18, 6:00 pm - 6:30 pm
Offers, if any, will be considered after 10am on Wednesday, July 18, 2018
3 Bedroom/2.25 Bath single family home on coveted block
Beautiful Queen Anne Victorian home with perfect floor-plan
Restored façade with hand applied gold leaf details and house numbers
Recently remodeled kitchen with bespoke cabinets, enameled Viking range plus Bosch wall oven, Carerra counters with custom Ogee edges, Jurilisco hand blown lighting, and vintage French cabinet pulls
Gleaming white wash vintage Douglas fir flooring
Living room features custom-built book shelves and cozy gas fireplace.
Upper bath features step-in shower and stunning Carrera tile floor
Lower split bath features original clawfoot tub
New designer lighting throughout
Walk out garden with graceful birch trees, spacious flagstone terrace, and relaxing water feature
Recently installed high-efficiency furnace
Spacious laundry room and ample storage downstairs
1587 Sq. Feet of living space/520 sq. feet utility space per graphic artist
One car leased parking @ $300/month within 1 block
Year Built: 1894 per owner
Walker's Paradise: Walkscore: 96
When people say they want to move to San Francisco, 57 Downey is just the home they have in mind. Located on a picturesque, tree-lined block, anchoring a row of beautifully maintained historic homes, this is the place you want to find solace in after a day of city living.
57 Downey is a exquisite jewelbox – as beautiful as it is on the outside, it's even better inside.
The home has been lovingly restored and upgraded by it's current owners. When they originally restored the façade, they stripped the layers of old paint using dental tools and then skillfully applied gold leaf to make it shine just the right amount. When they remodeled the kitchen, no expense or effort was spared to give it just the right feeling, including sourcing the handles for the cabinets at a Paris flea market. Original details (think hinges, ceiling medallions, decorative brackets, doorknobs and a clawfoot tub) were preserved, and tasteful modern accents and comforts were judiciously added. The results are a comfortable, unique and elegant home that is perfect for life today.
The floor-plan is well laid, with adjoining spacious living areas. The inviting living room is in the front across the hall from a downstairs bedroom. The kitchen flows to the rear garden through a bright dining nook as well as to the large dining room. The first bath is located at the rear of the lower level, and upstairs, two private spacious bedrooms and a 2nd bath complete the living spaces of the home. The lowest level contains a laundry room and a huge flex space that can be used for rainy-day play, workshop, storage or converted to a garage or finished living space (architectural plans available). With ample public spaces adjoining a large, usable garden, this is the perfect home for entertaining.
The location is more Ashbury Heights than Haight, but without the inconvenient hike all the way up the hill. From here you have a short stroll to Cole Valley, Buena Vista Park, the Divisadero Corridor, Golden Gate Park, UCSF and the Inner Sunset, and, of course, Haight Street.
With quick access to shopping at Gus's Market on Haight Street, BiRite on Divis, or the original Cole Hardware, you pretty much won't need to leave the neighborhood for anything. But when you do, the N Judah to downtown is a few minutes walk, tech shuttles are quickly accessible on nearby Divisadero or you can zip down Oak Street for freeway access to the Bay Bridge or the Peninsula.
read more →

Offered at $1,095,000
Sold for $1,510,500
Buyer Represented
Property Type: SFD
Bedrooms: 2
Bath: 1
(more…) read more →
I noticed this blog post and wanted to point it out … Eight Tables actually has a secret entrance down an alley off Columbus & Vallejo. That one is definitely on my own list of planned adventures.
San Francisco was always known for sourdough bread, clam chowder and of course Ghiradelli chocolate! These days it is one of the hottest food destinations in the world, championing new trends and trialling new concepts. I have decided to take a broad definition of the word restaurant and to include a mix of kitsch and cutting edge – I do love a silly eating experience as much as a fancy one. Here is my guide to the Unique Restaurants in San Francisco you must visit – from the classics to the latest!
The Meatball Bar formalizes meatball consumption – which means table service! It's all about handmade meatball extravaganzas from lamb to chicken to vegetarian and sauces from truffle fondue to Korean. The first Meatball Bar opened in the Financial District in May 2017 and a new branch opens in Hayes Valley in February 2018.
Planning a trip to Napa? Click here to Read my Review of the fantastic restaurant Solbar and the Solage Spa & Hotel
This was one of my favourite meals last year! This lovely relaxed restaurant is located on Fillimore street and specializes in doing innovative things with local ingredients. The menu changes regularly and is designed to be shared – with lovely wines! The night I went we enjoyed everything from dumplings to filet mignon. This has to be one of the best places to eat in San Francisco.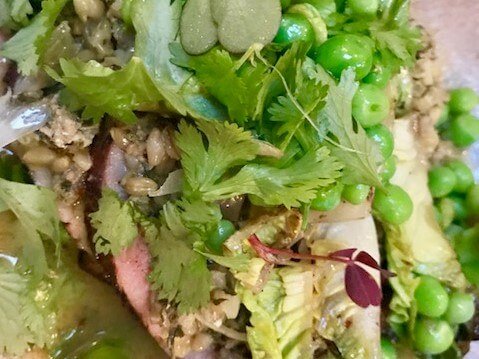 An Indian restaurant is not particularly unique. However, Indian brunch is new to me! The menu features coconut and date pancakes, French toast with cardamom and cinnamon and chicken and waffles.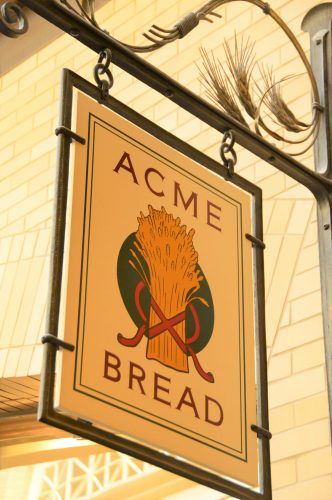 A bar and restaurant themed around mezcal with mezcal-focused cocktails plus pork belly benedict with corn hollandaise, gouda burgers, taco Tuesday and a generally Mexican themed menu.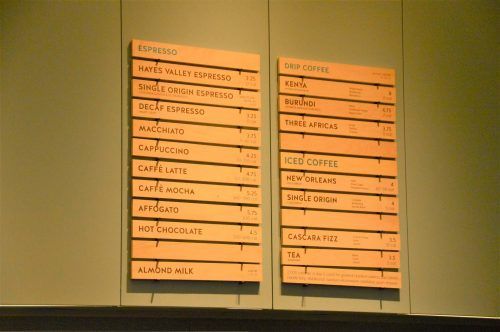 When have you read about a great restaurant recommendation that is at an airport? Exactly! Well, four of San Francisco's favourite chefs Pim Techamuanvivit of Kin Khao, Elisabeth Prueitt and Chad Robertson of Tartine, and Gabriela Cámara of Cala—have joined forces to change that! On offer will be tacos and breakfast Tortas, great Thai and morning buns and seasonal tarts from Tartine's. Coming Soon.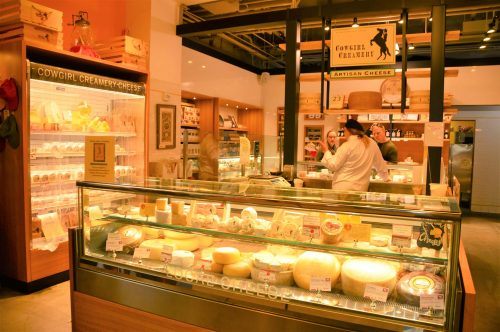 This new opening in Chinatown is based on Si Fang Cai or private chateau cuisine of the Chinese elite. That means a 10-course tasting menu that starts after you cross a gold-threaded welcome mat into a private elevator and are whisked up to your own private club!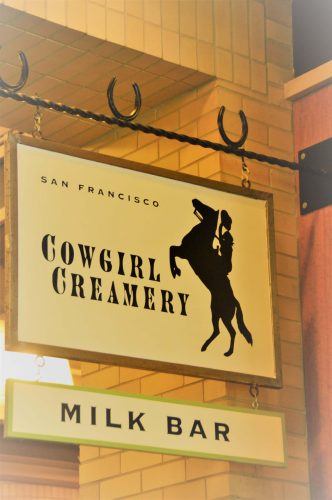 For one of the most fun places to eat in San Francisco head to Dumpling Time. You can watch cooks prefer the dumplings in front of you. Make sure you order the King-Dum – the largest soup dumpling you have seen in some time that comes with a straw. Noodle ingredients included everything from roasted pork belly to peanut butter. There are also noodles on offer if you are a complete freak and don't like dumplings (does anyone not like dumplings??). These dumplings are a must eat in San Francisco.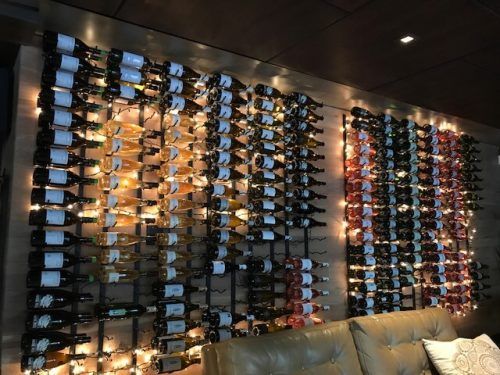 Foreign Cinema combines amazing locally sourced food with classic films. This restaurant is very much known for its food – particularly its fried chicken. They have an art gallery and a VIP lounge.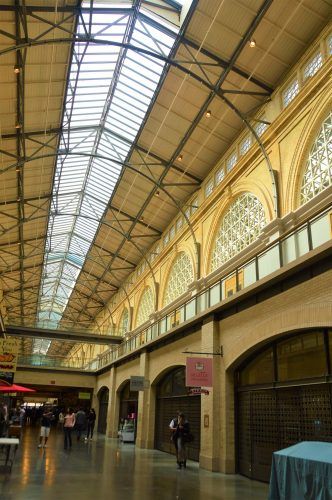 Who hasn't wanted a fantastic dining experience pre or post-playing mini golf? And wouldn't it be better if you could play mini golf to say 11pm or midnight indoor? Well, Urban Putt heard about these desires and combined food and mini golf. They have two restaurants – one for bites and one for some great California eating that goes far beyond the usual putt putt kiosk. And have a drink at the Copper Bar first featuring many exciting craft brews.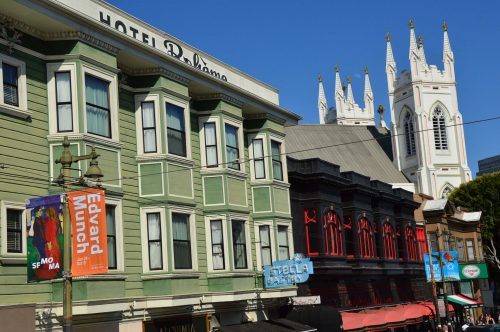 This seafood restaurant with an extensive raw bar has been in Union Square for over 20 years. In addition to providing fantastic seafood cooked and raw, it is also known for its Jellyfish Bar. This bar has been themed to make you feel like, well, you are under the sea. Most fabulous are the Jellyfish chandeliers – closely followed by the octopus stools.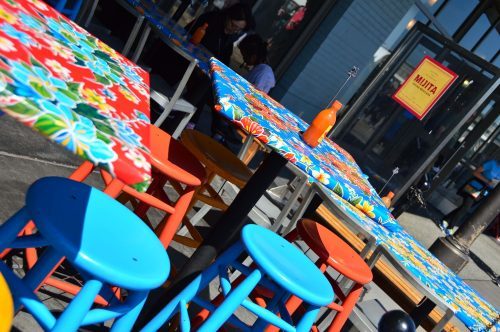 From under the sea to the carnival! This restaurant is themed carnival style and even has a tilt and whirl booth. Like many of the other "themed" restaurants in this article, this restaurant is also known for its food – particularly its doughnut hamburger and fried chicken waffle. Not for those looking for a lower calorie eating experience!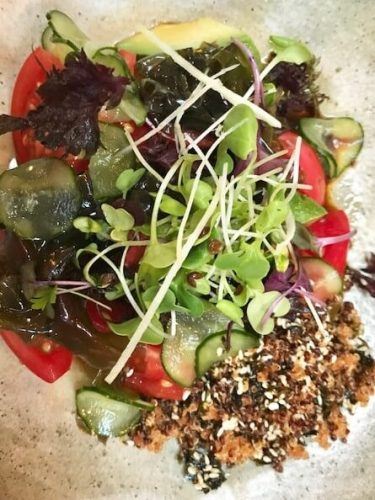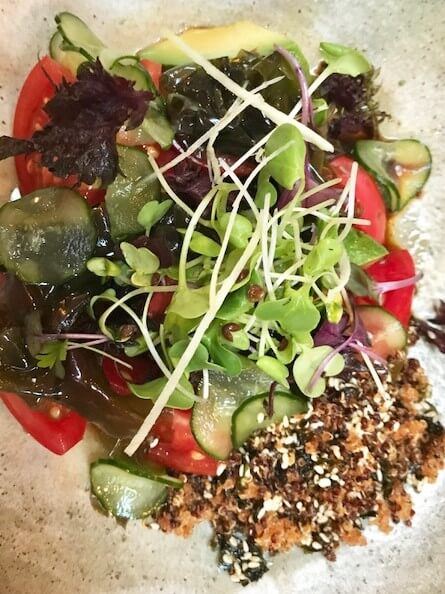 Calistoga is a gorgeous town in the nearby Napa Valley – Click here to see 14 Great Things to do in Calistoga
The Tonga room features a 75m swimming pool in the middle of the restaurant. This San Francisco classic is located in the Fairmont Hotel. The menu is heavy on Asian fusion and brings in some exotic references such as Tahiti. Best of all they a "thunderstorm" occurs every 40 minutes!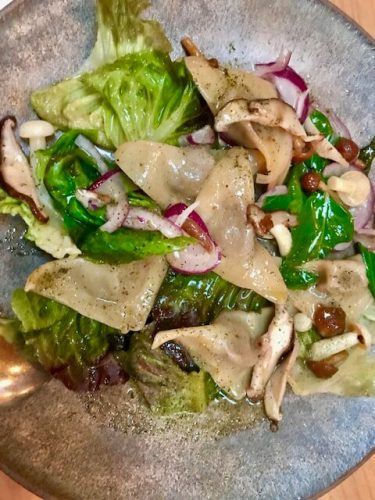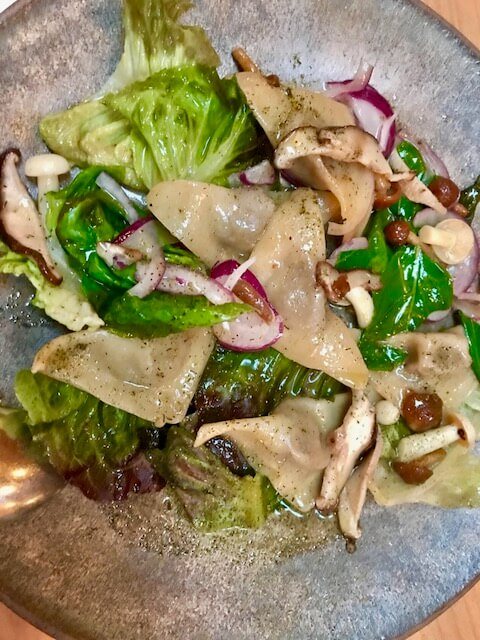 If you are looking for fun places to eat in San Francisco look no further! The Asia SF restaurant is fully staffed by fabulous transgender ladies. Not only do these lovely ladies serve you food and drinks they also perform hourly on the Red Dragon Runway Bar! Dinner shows happen nightly and the food has a good reputation. When it comes to unique restaurants in San Francisco Asia SF fits the bill!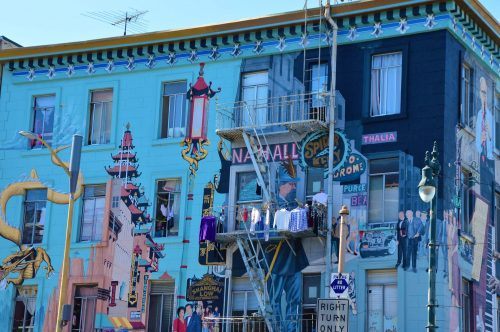 I visited Myanmar/Burma a few years ago and fell in love with the food. I became particularly obsessed with their salads. The dressings feature a unique mix of sour and sweet flavours that take a tomato and particularly aubergine salads to a whole new level. However, there are very few good Burmese restaurants around – they tend to be more casual.
I had to include Burma Superstar in this article as I know this is difficult to find cuisine! The menu is classic Burmese and best sampled shared.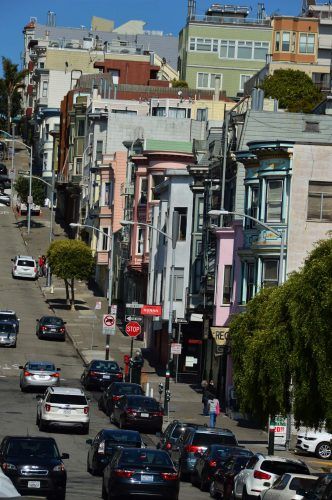 Forage SF is both a restaurant, Wild Kitchen, and an experience. You can choose to do one of their amazing food-foraging classes and get involved in farm to table first hand – from urban sea foraging to wild food walks. If you are too hungry to forage yourself Wild Kitchen is a roving underground supper club that brings 100 diners together for an 8-course meal.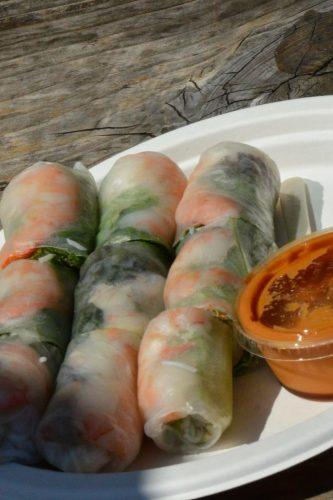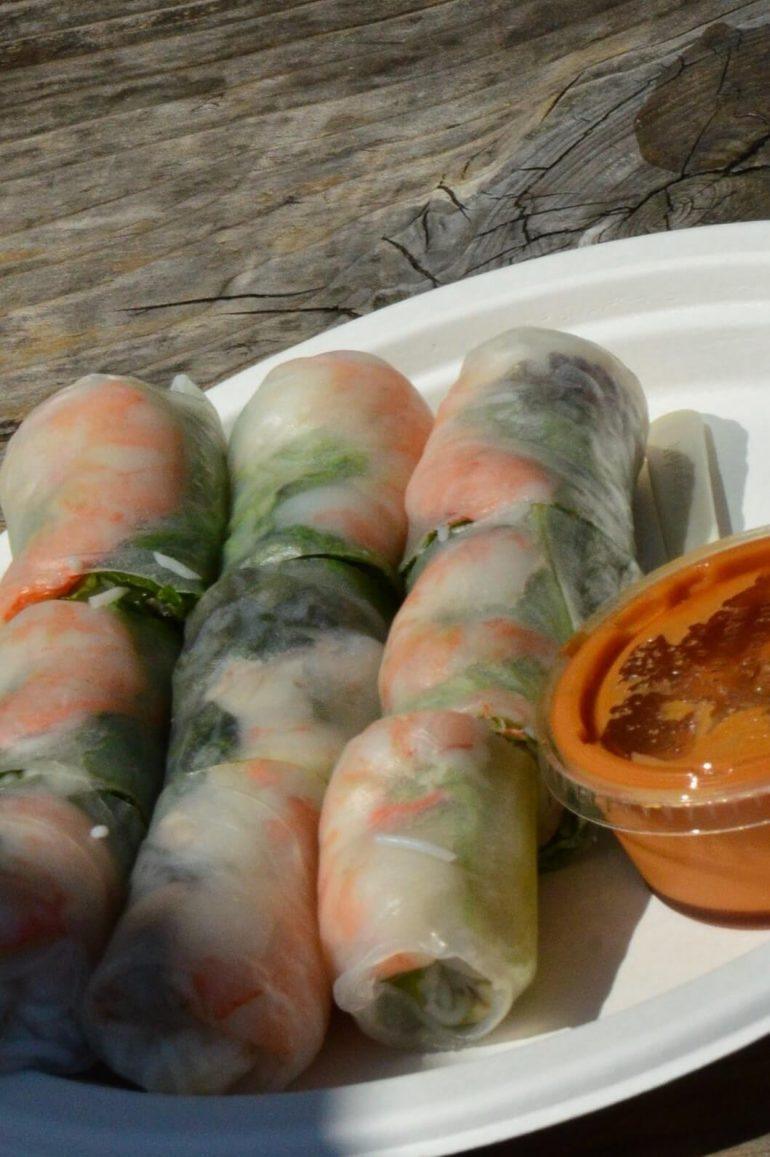 This super cute little wine Bar was virtually next door to the Hotel G, my boutique hotel of choice on my last visit to San Francisco. It features an extensive menu of wine flights. I love wine flights! From Mission Impossible (featuring the mission grape) to Faux Bordeaux it is going to be a big night when you hit Eno. They also serve wine, cheese and chocolate from local providers that constantly varies based on what is in season – which just allowed me to classify this as a restaurant as you can have the equivalent of a meal here!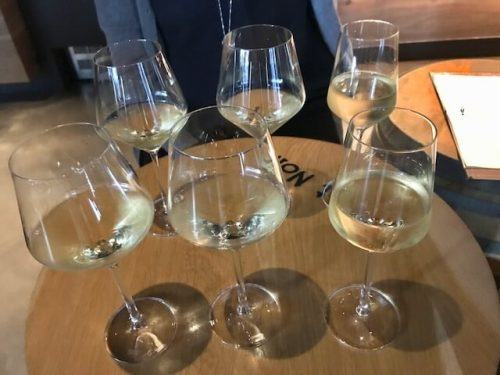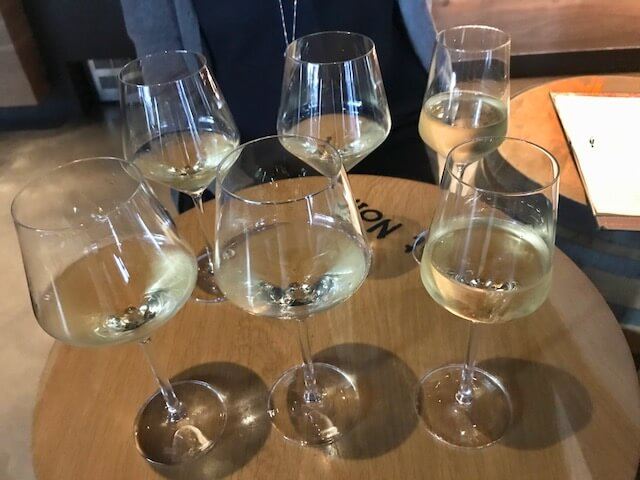 I have saved the best to last! I completely fell in love with the Ferry Building on my last visit to San Francisco. It is artisanal food heaven – if that is such a thing! Multiple foods and wine providers are in one place – from stalls to full-on restaurants. There is a fantastic outdoor seating area as well. I went on a San Francisco food tour that covered the Ferry Building and then went back again the next day!
Everywhere here is good – from the amazing Acme bread (favourite of local restaurants) to Blue Bottle Coffee (you'll know when you have found it from the queue). Frog Hollow Farm has fantastic local produce and does a great brunch. Fantastic Vietnamese is on offer at The Slanted Door – and I love the name of its takeaway area – Out the Door!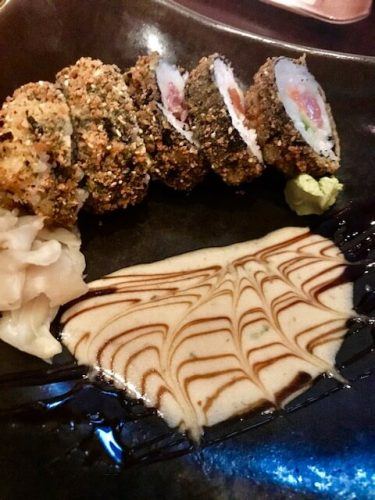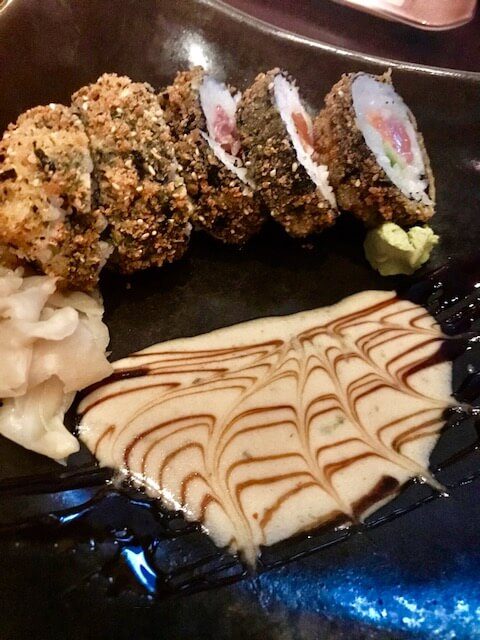 The highlight for me was the Cowgirl Creamery. Firstly – great name! Secondly wow cheese heaven!!! Then there is the menu – cheese toasties, grilled cheese of the day, Macaroni & Cheese – really it covers every cheese base! Cowgirl Creamery cheese is a must eat in San Francisco.